WordPress login page is pretty accessible to everyone who knows that your website is made with WordPress. You simply put your website URL and add "/wp-login.php" and you get the login page. This is really bad because one of the primary way of hacking WordPress website is to guess username and password. Hackers use some auto scripts to try thousands of username and password combination to hack your website. So if they can access your login page the chance to guess your password increases. If hackers do not know where your login page is, then there is difficult to try guessing your password.
So in this article we are going to discuss how to hide WordPress login page with a plugin. So find the below WordPress plugin named as WPS Hide Login and install and activate it. It's one of the basic but important WordPress security plugin.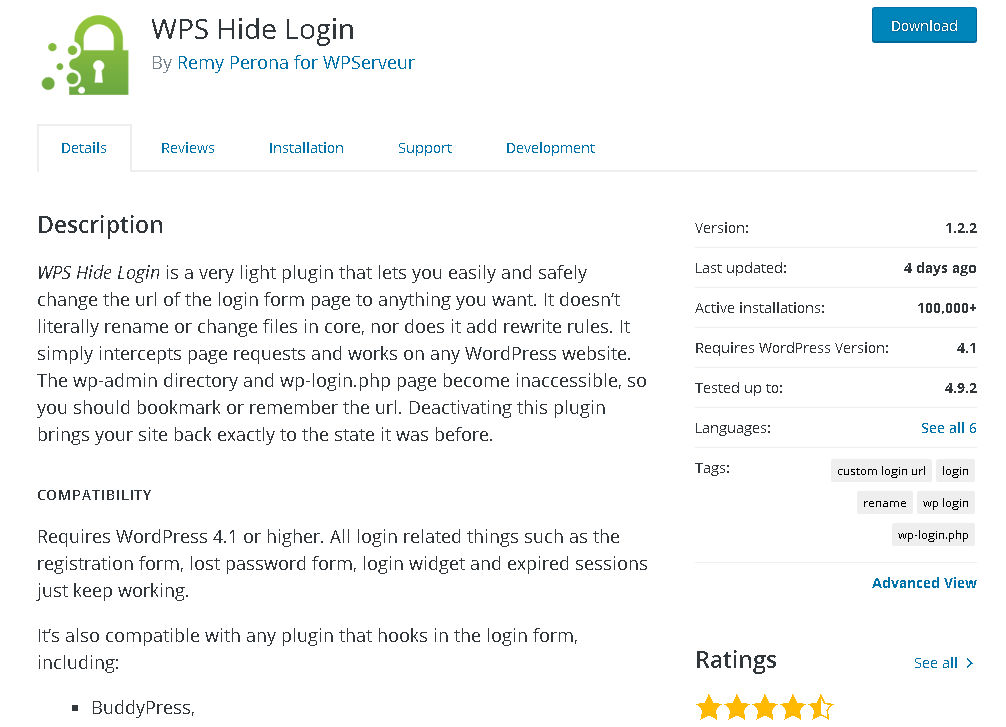 After activating this plugin you need to setup or change the login page. So in order to do that we need to go to the setting of the plugin. The setting appears in the WordPress settings and general tab. If you will move to the bottom of the general tab you will find a new setting as WPS Hide Login. Now in the textbox enter the new path of your login page with some different URL and save it. Now it's all set. On accessing your old login page URL you will get a 404 error page. Now enter the new URL and all set ready. Your new login URL is now very difficult to guess.