Nexus Technoware Solution Pvt Ltd (NTSPL), the leading IT Company in Bhubaneswar has gone a step ahead beyond business by organizing a Drawing Competition along with Dinner Program at city based orphanage "ASHRAYA" on 16th Nov 2015.
Our team has reached "ASHRAYA" a special home for the orphan, tribal and underprivileged children near Khandagiri, Bhubaneswar to spend some moments with the kids. We have tried to spill some smiles on those unprivileged children by interacting and doing some fun activities. We then proceeded towards drawing competition among kids.
They were eager to do sketches of different things. They did fight and arguments, much like we all do with our siblings at home. All the kids has done the excellent sketch but few of them have go at par, their concept was stunning.
A Girl we got really fond of, she was actually one willing to be interacted with. She didn't want to let any of us go, continually gripped our teammates hand and asking when you will come again.
All the kids were very cute and innocent. They loves phones, one of our teammate immediately got out his phone and the kids took hold of it.
Kuni, a girl affected with mental disability. She doesn't talk, only smiles. She's very fine even with her abnormality. We couldn't help but weep in our heart.
After drawing competition we went for dinner program.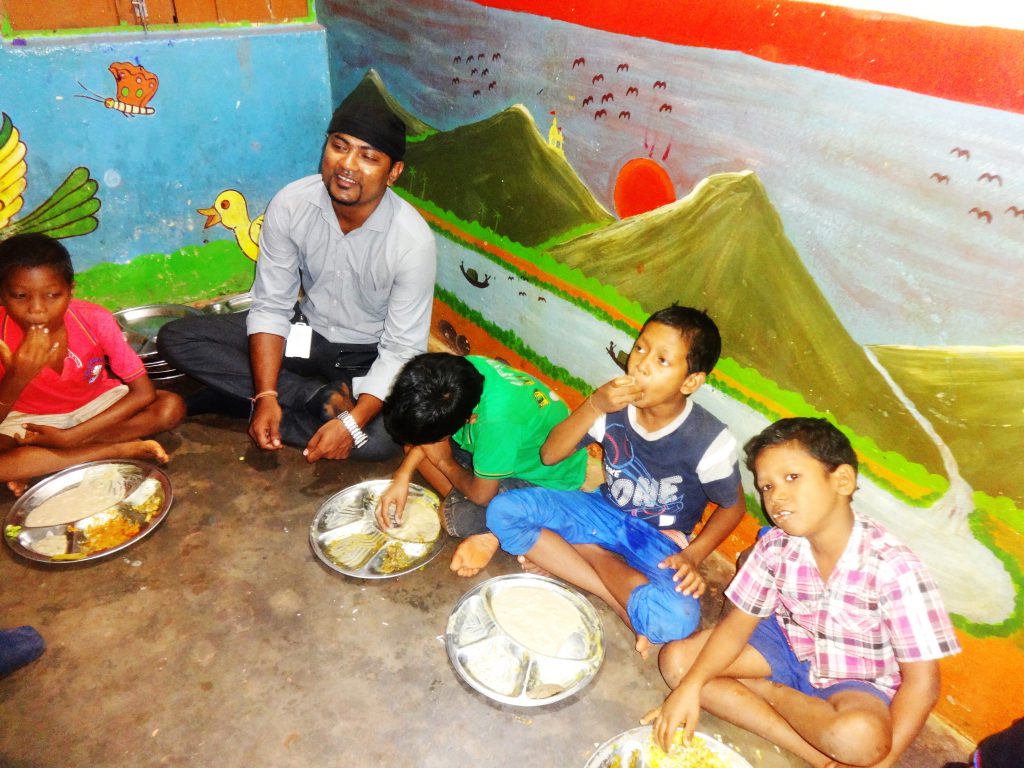 Soon, it was time to leave. Everyone had a great time and this event was a success.  We hope to visit another home again within short span of period.